Tuyul Centeng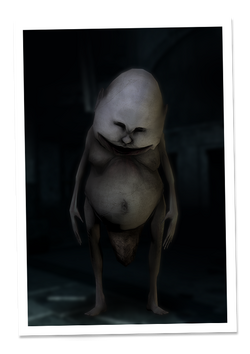 Basic Information
Physical Description
Media
A creature Linda encountered after she obtained the SLR camera.
Background
Edit
The bravest of Tuyuls kind. Strong, but mindless.
The Tuyul Centeng appears after Linda has obtained the SLR Camera and takes a photograph of playful tuyuls inside the train wreck.
Appearance
Edit
The Tuyul Centeng shares the same basic appearance of normal Tuyuls, only bigger.
All he would do is walk toward the player. Spam the SLR Camera as soon as possible to defeat him.
Tuyul Centeng also can be translated as Tuyul Guard.