Digital Happiness Games Studio is an independent 3D games studio based in Bandung, Indonesia. The studio was founded in the middle of 2011.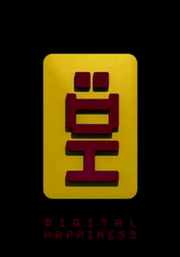 History
[
]
Digital Happiness was founded at 2011, when Rachmad Imron met Vadi Vanadi. They both shared their love for video games and decided to develop a game together. A design consultant and animation company, Iris Desain formed Digital Happiness as its gaming development company.
In a relatively short period, Digital Happiness has grown and established itself on its own. What was a 4 man operation has now expanded into 20. Though it will still be a long road ahead. The company is now more optimistic than ever.
Members
[
]
Rachmad Imron - The founder of Digital Happiness
Vadi Vanadi - The co-founder of Digital Happiness
Dwi Arief Irawan
Sukmadi Rafiuddin
Dito Suwardita
Tinton Ahmad
Mega Dirgantara
Bangbez
Amiruddin Mastura
Erwin PS
Gilang Guitarna
Tri S
Adithya Wibisana
Pratama Kusuma
Rivaldi Rachman
M. Rizkan
Filberto
Dira Augusta
Chita Anindia
Yogo
M. Fadli
Adi Dharma
Henny Rahmawati